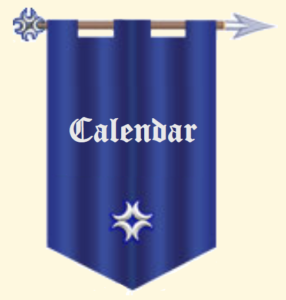 Welcome to the Kingdom of Caid, a regional branch of the Society for Creative Anachronism (SCA). The SCA is an international organization dedicated to researching and re-creating the arts and skills of pre-17th Century Europe.
Caid encompasses Southern California, Southern Nevada, and Hawaii.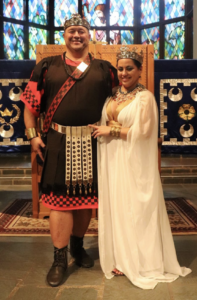 Their Royal Majesties                                         Their Highnesses
Alexander & Tahira                                          Pansa & Katherine
The Kingdom of Caid, the Southern California Chapter of the SCA, has currently suspended all events through January 31st, 2021 due to COVID-19. For those looking to participate in our medieval theme, there are a number of virtual events happening weekly. Please look at the Events Calendar for more information or for a consolidated view of the On-line Schedule click Here. 
If you would like to watch the past online events, please check out the Kingdom of Caid Youtube Channel for weekly videos from Their Majesties and the populace.
The Great Western War has been postponed until 2021, for more info click Here.
Requests, Comments, or Updates regarding Websites/Emails should be noted Here!